About Me
My services are totally client oriented. I believes 'Client is King.'
Besides my vast experience in the real estate, I have commendable interpersonal skills. I have the art of putting my clients at ease so that they can discuss their requirements freely.
I spends enough time with individual client to understand their needs and suggest properties that suit their lifestyle and budget. After this, the viewings are arranged. I also fully assists them through the complex documentation of Selling/Buying/Leasing process from start to finish and ensures that clients successfully complete the Deal.
Our Services
Are you contemplating selling your home? Well! Finding the right buyer and selling it at the right price is not as simple as you might think!
What People say
about Jas
A few kind words from some of my clients….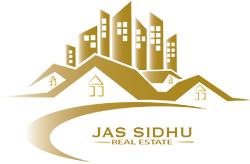 Contact Me
Have a Question? Contact Me Now!
Write Me:
jas.sidhu@century21.ca
Call Me:
Cell: +416-475-5056 ,
Office: + (905) 454-1400
Visit My Office:
80 Pertosa Dr, Brampton, ON L6X 5E9